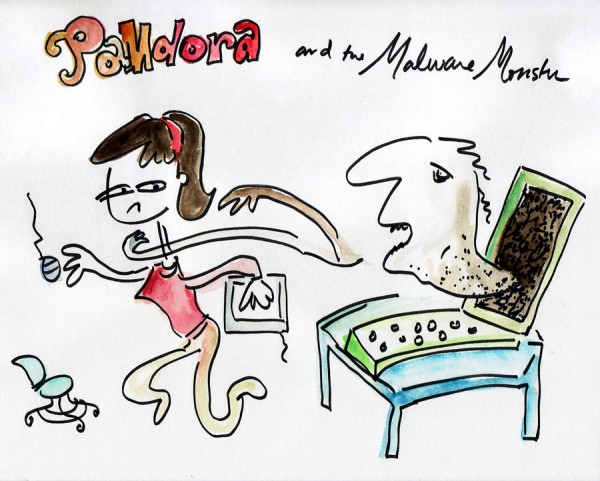 Of the many things I'm thankful for today, one is getting my blog back. I'm sorry to all you that have tried to visit in the last couple of weeks and gotten the scary Google warnings. And thanks to everyone who contacted me about them. It's funny how you can take things for granted, but someone tries to take it away, it gets really precious again!
Lesson learned – and hopefully my experience will remind all you bloggers out there to keep your WordPress installation and plugins up-to-date. Now I know why there are frequent updates to WordPress and will pay more attention to them. I think one of my plugins needed a security update, and before I realized it, some fishy stuff got installed into my blog. Google safe browsing diagnostics says the site didn't infect any others, and I sure hope that's true.
Sometimes I like to open up the hood and poke around, but I'm not really very good at the backend stuff, so when my blog got blacklisted, I had Sucuri.net clean it up and get it delisted. Thanks @dremeda! If you want to watch a good video about WordPress web security, check out their blog post here. Also Google has some webmaster tools to help.
PaMdora often has less than heroic adventures with technology, as in the early PaMdora's Box and more recently, the deep sea Tango with a Technopus. So this little journal sketch came pretty easily and sincerely. On the bright side of things —  I have been wanting to draw a rolling desk chair into a story.