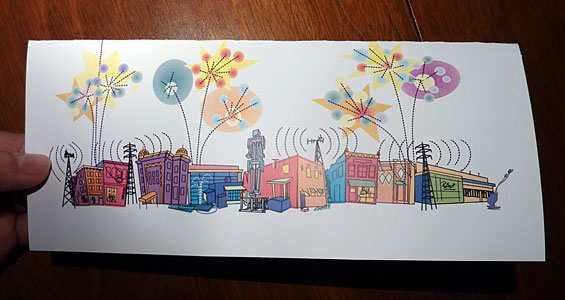 Here's what we did on New Year's Eve. I'd been drawing fireworks in the sky, and that was fun, but it was all part of a plot to pysch myself up to go stand outside in 5 degree weather at midnight. I'm kind of a wimp about these things, so it took some mental prep to give myself the enthusiasm to videotape fireworks at midnight in December.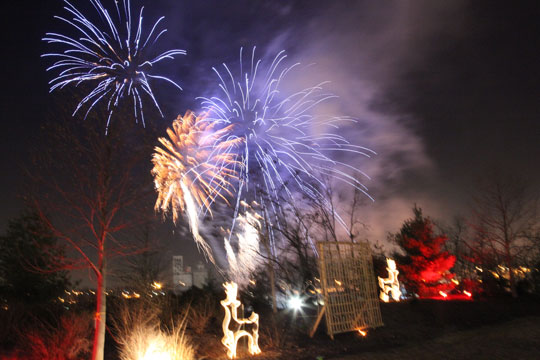 When you dress for 5 degree outside weather, there's a little problem with standing around in 70 degree theaters. So during the first part of the video when we were taping the live music and theater performances,  I was sweating. (p.s. I'm not complaining, because since then, we've had sub-zero temperatures.)
But it was fun, all of of it. And like regular blogging, video blogging sometimes takes you to places you wouldn't go otherwise.
I haven't mentioned it here before, but earlier this year I suggested that the Springfield Regional Arts Council on which I am currently a board member, needed a Technology Committee. So when the committee was formed, guess who was named chairperson?
If you don't want to do something, don't open your mouth! Anyway, since then, I've been working on some projects to fulfill what I see as the mission.
I heard somewhere that since we are always changing and adapting, every two years, we are completely different people. What do you think about that? True, false? Maybe?