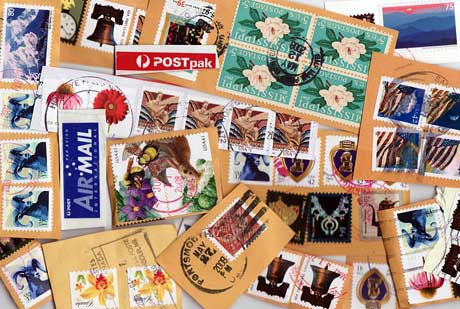 It's fun to get snail mail these days when most everything comes by email. The best part is looking at all the beautiful stamps and interesting postmarks.
The entries are starting pile up for the ThreadLines 2008 exhibition. Tomorrow should be another heavy day for the mailman, since it's the final deadline. I told him not to worry, next week should be much lighter. He said he still likes our building best, because it has a friendly dog.
Do you recognize your stamps?