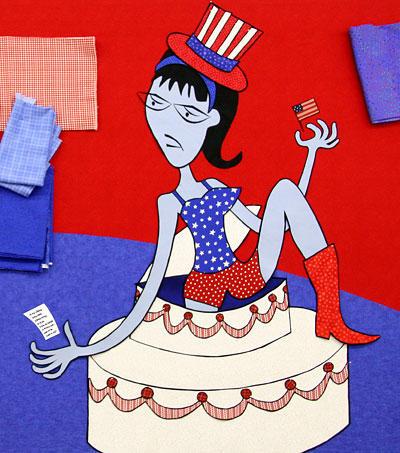 Happy coincidence! The theme for Illustration Friday this week is "Cake" — I've already used this drawing for another theme – "Song", but now I'm working on the quilt so this one is in fabric! It's based on a summer job I had once delivering singing telegrams. I actually jumped out of a cardboard cake wearing a red, white, and blue costume and singing lyrics to Yankee Doodle Dandy:
Oh, he's a Yankee Doodle Dandy,
A Yankee Doodle do or die.
A real live nephew of my Uncle Sam,
Born on the Fourth of July!