My mom's birthday is coming up, so I recruited the help of my brothers and cousin for a little party.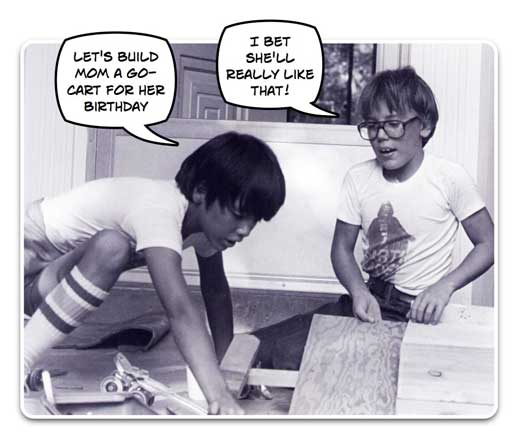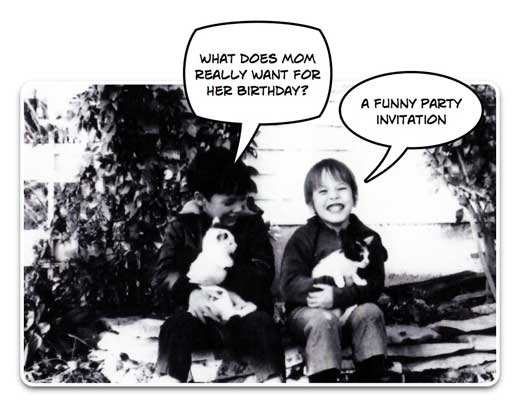 So my cousin Debbie sent me old photo albums, and Chris scanned a lot of old slides…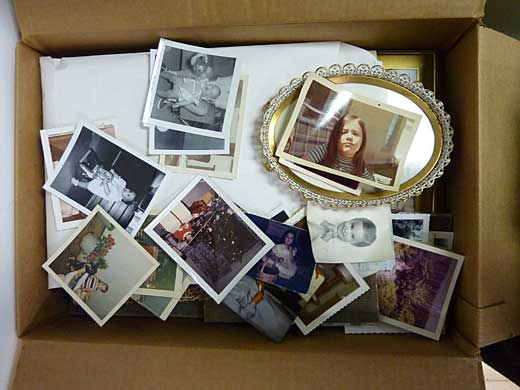 and I put together a cartoon birthday invitation using Comic Life by plasq.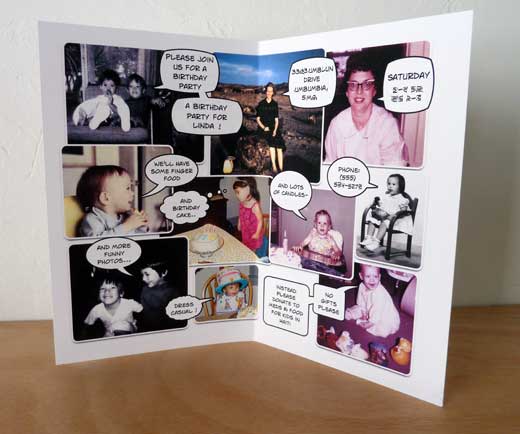 I love this program! It's so fun to use, it makes funny cartoon noises when you delete things or stretch your photos.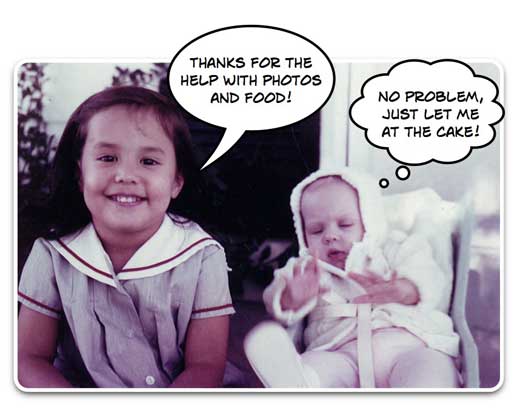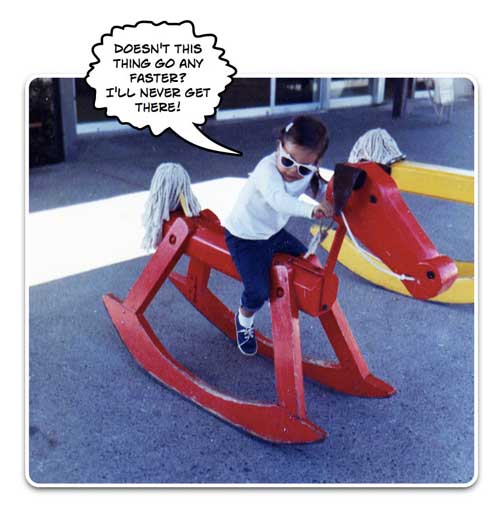 Happy Birthday Mom!