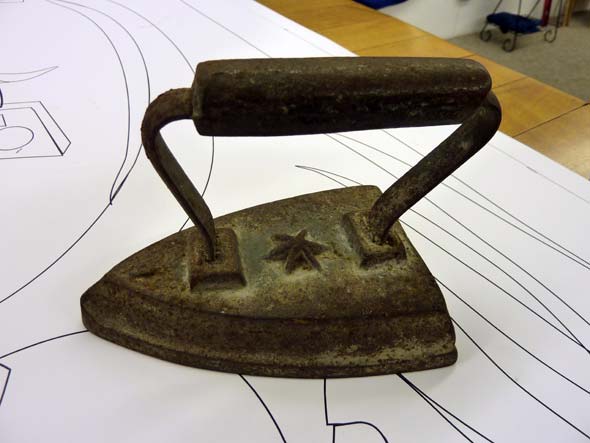 Had to get the antique irons out for this one. Some patterns that I draw are either so big, or the dimensions are such that the drawing is always slipping off my work table. So I found that these old irons are perfect for weighing down the edges — and they have nice handles to move them around as needed. I can't imagine heating on of these things up on a fire and using it to iron clothes. But maybe moving them around a lot will also help tone up my arms:)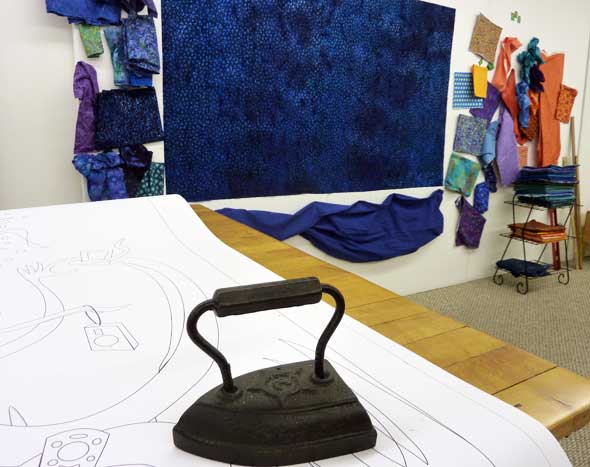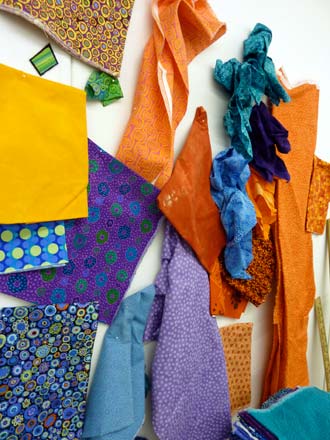 Sometimes it's a little scary at the beginning of a project, facing a big wall of raw fabric wondering if you're ever going to be able to make something out of it. Wondering how it's all going to come together. So you just sort of have to jump in and have faith that it will work, or that you will indeed be able to improvise and adapt to whatever problems you have set yourself.
Here's some more colors that I plan on using. Earlier I had picked a safer, easier palette of mainly blues with a few teals, but then Russ challenged me to use a combination that would really pop. Sometimes it's also good to have someone behind you, pushing to try something new. Do you have any tricks to push yourself past fear and inertia?