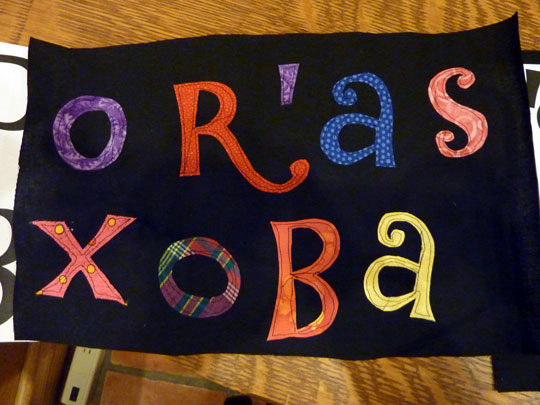 The other night I got a little crazy with the scissors and whipped up some hand-made letters for the header for the blog. I don't know if it looks good, but it was fun.
I had been was looking through the book Hand Job: A Catalog of Type to find inspiration for a project I was working on and found much more than I expected.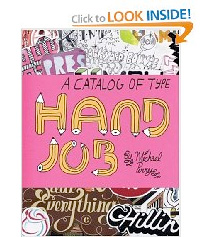 It's a great book showing the work of graphic designers and artists who prefer using hand-drawn letters instead of digital fonts — packed with sketches and journal entries along side finished drawings, posters and illustrations by 50 talented artists.
"Graphic designer and hand typographer Michael Perry has selected work that represents the full spectrum of design methods and styles. Whether you are looking to invigorate your design work or are just in need of a little offbeat inspiration, Hand Job will have you reaching for your favorite pen." –Brunswick Street Bookstore
Then I stared seeing hands everywhere I looked…in my studio, in the warehouse, everywhere….
P.S. I forgot to say that another reason I really enjoyed this book as because in school as a kid, instead of paying attention in class, I used to spend a lot of time drawing signs and messages in letters that were little cartoons of snakes – each letter had a little head with eyes, vogue, and a mouth.