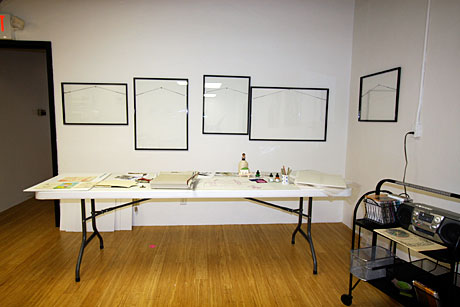 When our studio flooded, a lot of framed art got ruined. Since the Creamery Arts Center has lots of odd spaces, I cleaned the old frames and designed some collages to fit into them for the show.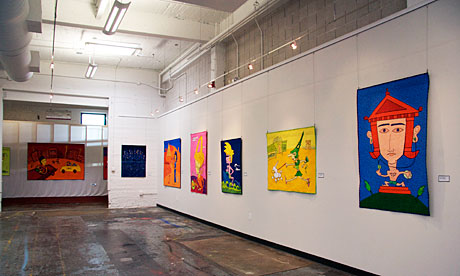 Here's the finished quilts in the show, but for fun I included some framed pages from my sketchbooks to show where the ideas come from.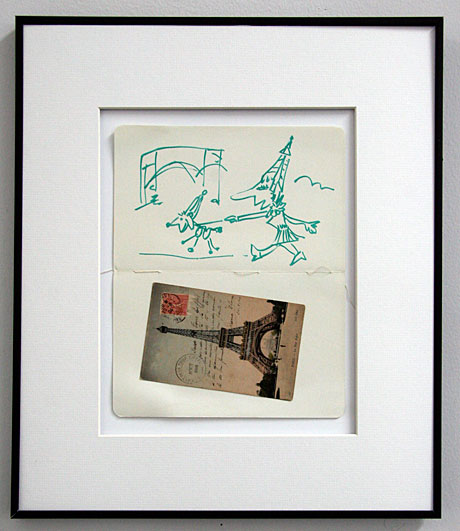 "Paris – wish you were Hair." The old vintage postage from my collection is from 1904 and someone wrote their postcard message on the front of the image.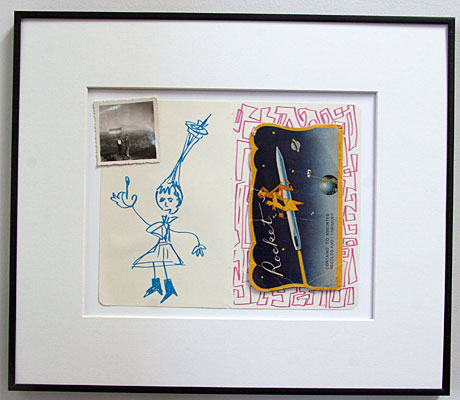 "Seattle, the Space Needle – wish you were Hair". Haven't done the quilt for this this idea yet.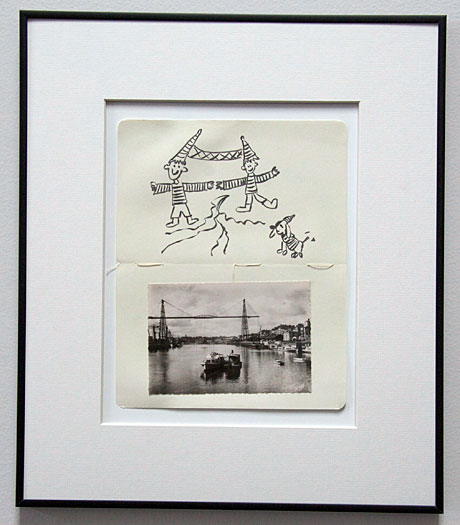 Actually, I drew this idea for "Twin Bridge", then happened to find the postcard that matched. ooohwaa!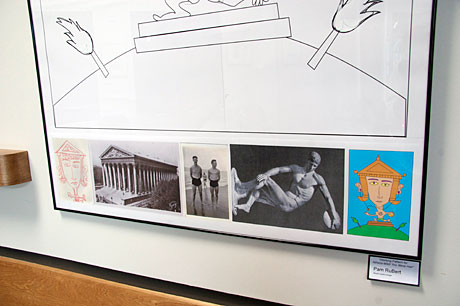 We had this really huge frame, so I put my actual pattern for "Athens – wish you were Hair", with alternations into it. There was a little extra room, so I added some sketches and graphic inspirations at the bottom.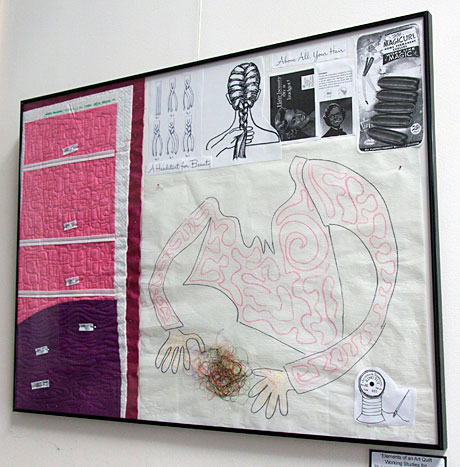 This one I called "Elements of an Art Quilt" because I included a stitch test for "St. Louis – wish you were Hair" to try out the effects of different thread colors on fabrics (and left the edges unfinished so that the astute observer could see the top layer, batting and backing), some graphic research and inspiration images, a pastel pencil practice for stitch patterns, and a wad of thread I picked up off the floor of my studio.
The little drawing in the corner gives a clue what "King Tut" (a variegated quilting thread) is because I used the reference in the labels on the stitch test on the left.