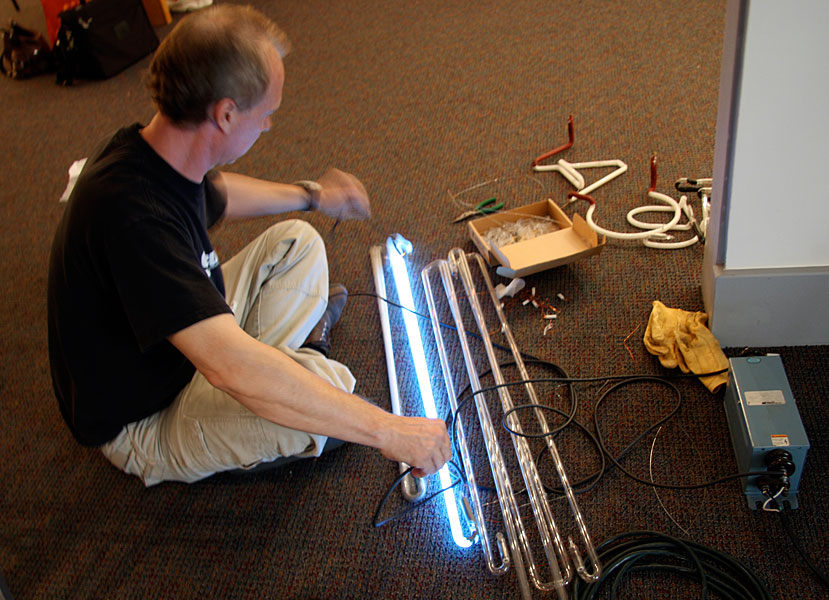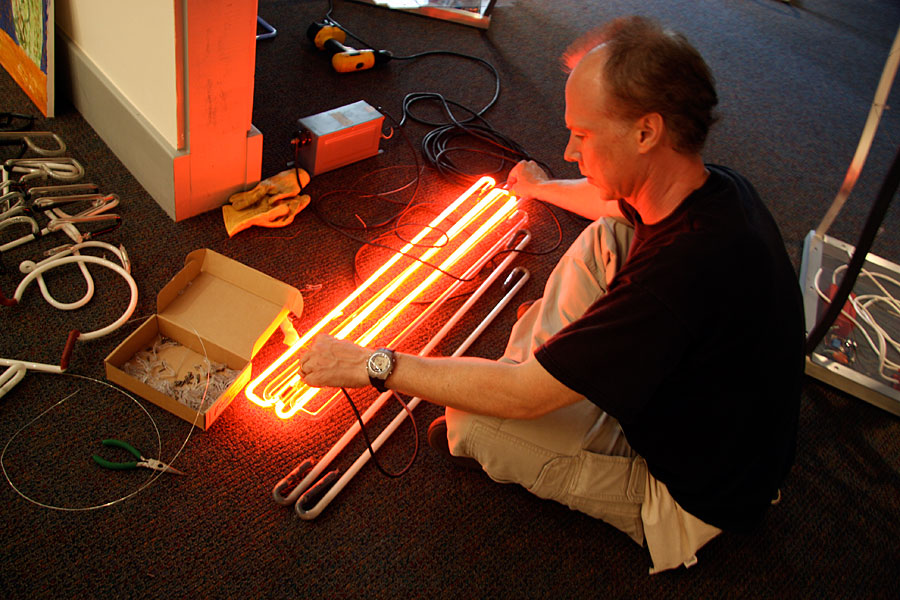 Don't know why I like these two photos so much. Maybe it's a little neon yin and yang? Maybe it's because I just learned that the grill-shapes came from the eyes of Griff's hamburger guy, who had eyes with hamburger grills in the middle.
Russ has rescued a lot of vintage neon over the years, from old restaurants going out of business or getting demolished. He stores it all, then when an opportunity like the Spiva Center for the Art's Brave New Art Show comes up, he makes new creations from the old glass neon tubes.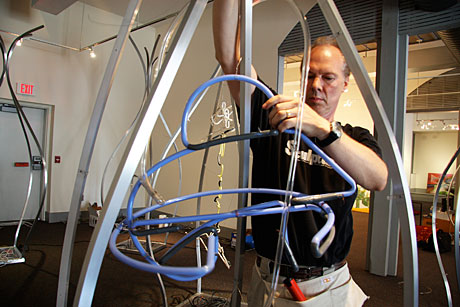 The old stuff is incredibly fragile. If you handle it carelessly, it may crack, or one of the glass nipples where the glass-blower ended the tube is bumped, the tip can be broken. If any of these things happens, the gas inside will leak out, and it will never again work as a colored light.
Also there are little wires on each end, embedded in the glass. If these break off or are cut too short, there is no way to hook the electricity to the tube — which is what excites the gas and makes the light. I know this stuff, not because I do any of the technical or design stuff, but because I help hold and move the glass!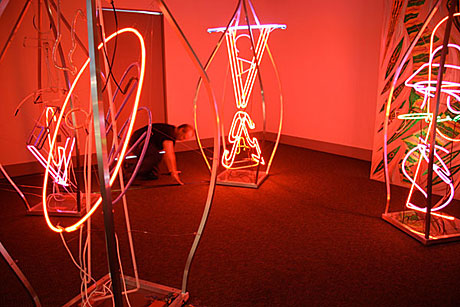 Like much of Russ's other art, these pieces are interactive. The glass is all hooked up to motion sensors, and as people move around each piece, the colored light goes on and off — illuminating the room and metal in different vivid colors.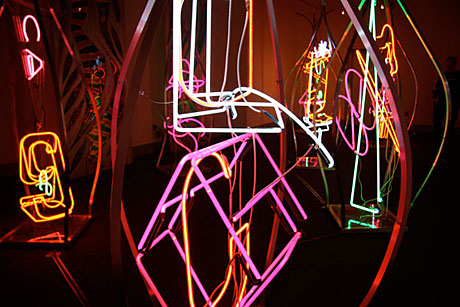 For more photos of the neon, you can visit Russ's porfolio here. Probably I'm trying to do too much right now, but also trying to edit some video of the installation since it is very three-dimensional and four-dimensional as the different pieces light on and off.