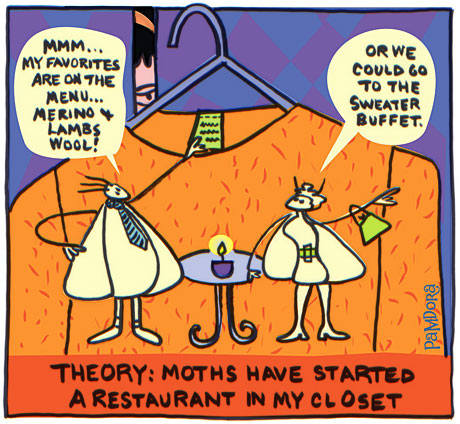 Inspired by Illustration Friday and my friendly neighborhood moths. For related drawing, see yesterday's post another moth-eaten sweater.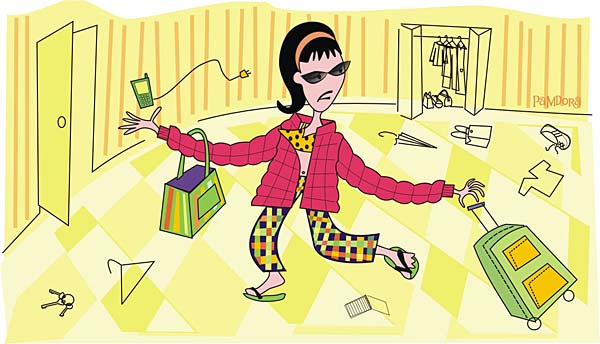 What do you pack when you go on a trip? This week the Illustration Friday theme is "Choose" so it seems appropriate that I'm trying to choose what to take. Whenever I go on a trip, I take waaayyy too much, and then when I get there, nothing matches, it's the wrong season, or I spend most my time wishing I'd brought something else or shopping for something I've forgotten.
And what if you didn't know where you were going? Tomorrow I leave on a mystery trip. I have no idea where to. I'd check the weather, but I don't know were it is. The funny thing is, it's kind of fun not knowing! Guess I should stop drawing and start packing.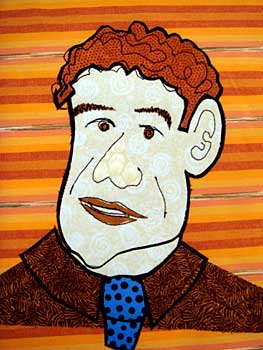 I drew this guy while watching 60 Minutes. It doesn't work very well to draw people on tv who are in sit-coms, because they all seem to look alike, but news shows have more interesting faces.
Thanks to Jane for getting me motivated to try turning a drawing into a stitched piece. How could I have been about to pass up this week's Illustration Friday theme?
I almost got the fabric cut and stitched in an hour (sixty minutes — ha ha, get it?) The back is almost as interesting as the front…