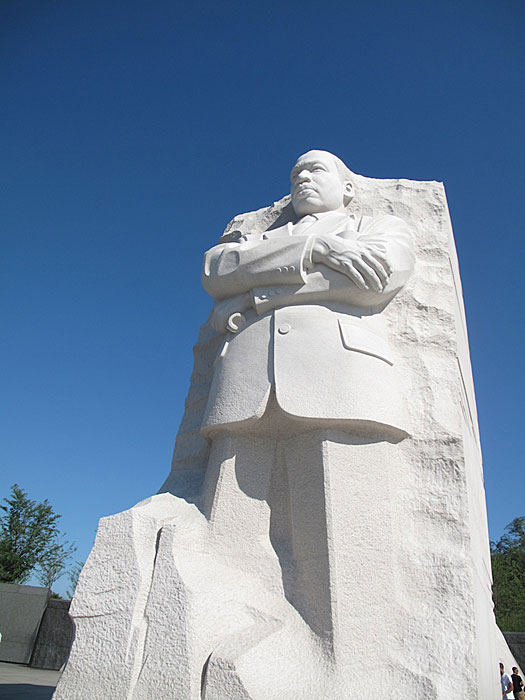 Today is the 50th anniversary of Martin Luther King's "I Have a Dream" speech, and it's caused me to reflect on how different artists have portrayed the man and his words.
Last summer we were lucky be able to visit the MLK memorial in Washington DC. It's a massive public art installation (look at the tiny people in the lower right-hand corner of the photo) by Chinese sculptor sculptor Lei Yixin. The figure of King is moving out of a "mountain of stone" and is at the center of the wall of inscriptions of his quotes. So many wonderful quotes!
On the other side of the sculpture, another quote is currently being removed by the sculptor. Not because of something offensive, but because many people considered the quote was taken out of context. There have been times I've written and said words that I wished I hadn't, but can you image trying to erase words written in stone?!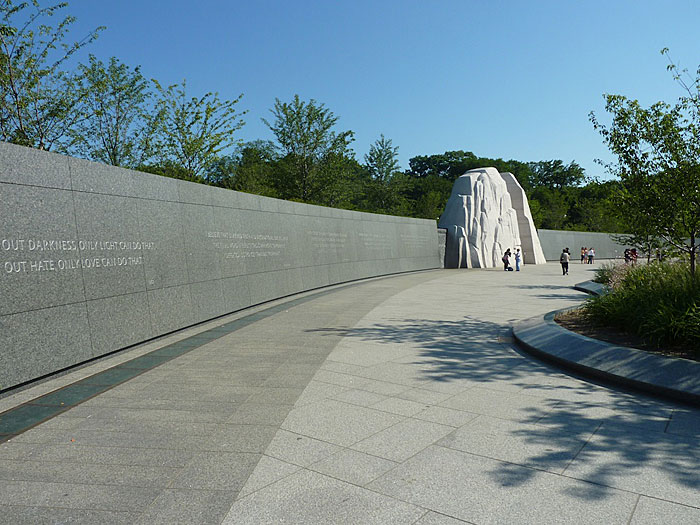 This summer we visited the MLK memorial in the Yerba Buena Gardens across the street from the San Francisco Museum of Modern Art. The gardens are a beautiful spot of nature and art in the middle of a busy city.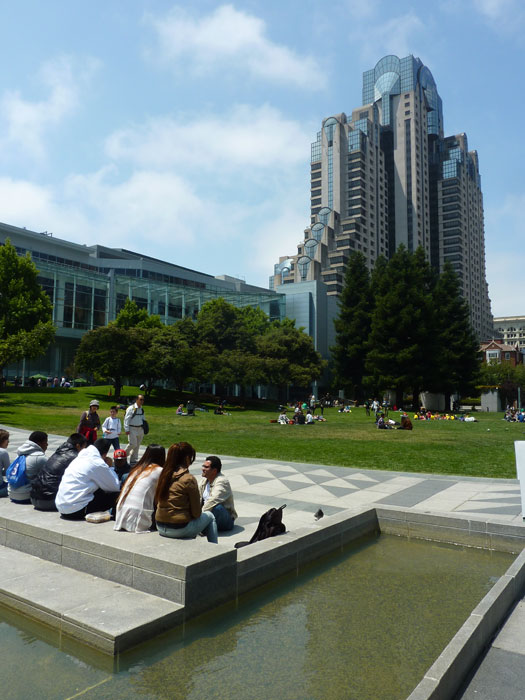 Unfortunately the MLK memorial fountain, a 50′ high waterfall over Sierra granite and shimmering glass, was close for repairs.
They probably they were working like crazy to get ready for today, but you could still walk behind and see the civil rights photos and inscriptions behind where the water should be falling. Here's what the waterfalls normally look like, and also a lot of other fantastic features inside the Gardens.
The fountains were designed by sculptor Houston Conwill, Poet Estella Majoza and Architect Joseph De Pace. In the sculptor's words: The Memorial is "a sacred space … meant to be experienced as a cultural pilgrimage and a journey of transformation," and poems are translated into the languages of San Francisco's 13 international sister cities.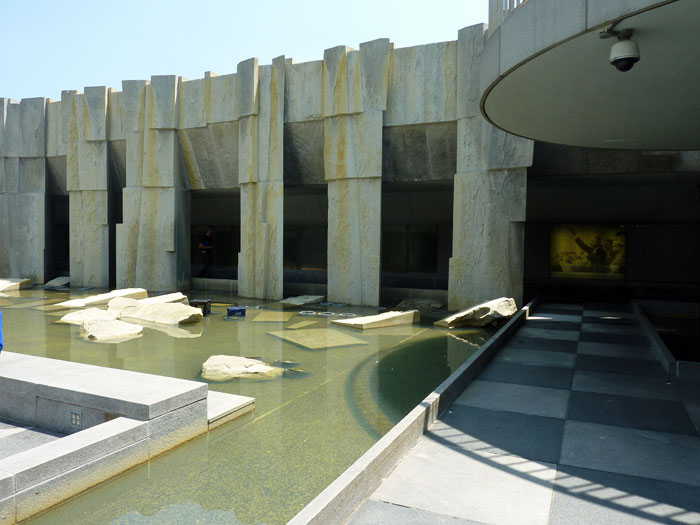 This summer, my husband and sculptor Russ RuBert has been working on his own tribute to King. A few dark nights, he has projected images and video of King on historic silos in downtown Springfield's IDEA Commons near the ideaXfactory. These silos are 170-feet wide and massively tall, so you can imagine the impact of the images on this scale.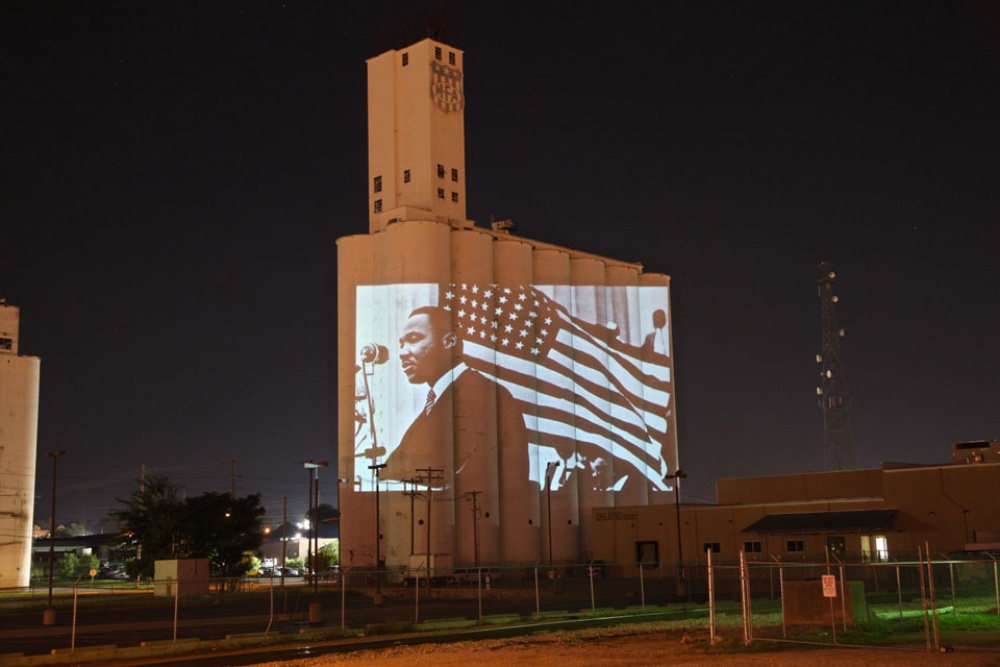 Seen by only a few people in real life, he posted photographs of the projections on Facebook which inspired the organizers of today's Unity March to invite Russ to help them project images and video on a large canvas installed in Park Central Square. This evening event will kick off a full year of a focus on civil rights for our city. It's a step in the right direction, and I hope that it will also lead to commissions for more permanent public art here created by artists to tribute people, themes, and ideas as significant as other cities have done.
Although the "I Have a Dream" speech has been copyrighted and sold, the City of Springfield got permission from the King family to project the entire 15-minute speech. After I watch that tonight, I'll probably have more to say on this topic!
You can see more images of the silo projections on the ideaXfactory website.