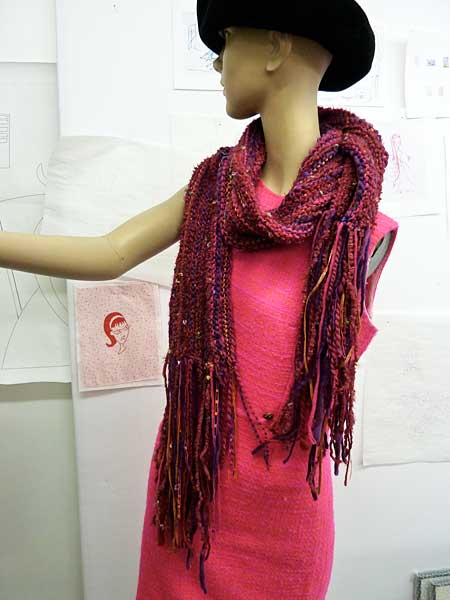 What is it about snow that makes me want to knit??
Honestly, I don't think about it for a year, then when the snow flakes start to fly, I'm digging around in the closet looking for some old project to resurrect.
I guess I started this scarf one or two years ago. It's a way to use up all your odds and ends by knitting a scarf on the long side on circular knitting needles. Just use a different yarn for each row, and leave the beginning and end long to make the fringe.
I don't have the original instructions, but by counting stitches, there are 175 stitches that I must have cast onto the circular needles.
It turned out pretty good, for having no plan and only working sporadically when it happens to snow. After the photo, I decided to even up the the fringe, so I trimmed it with scissors. Now I just have to wrap it, and it'll be a great gift.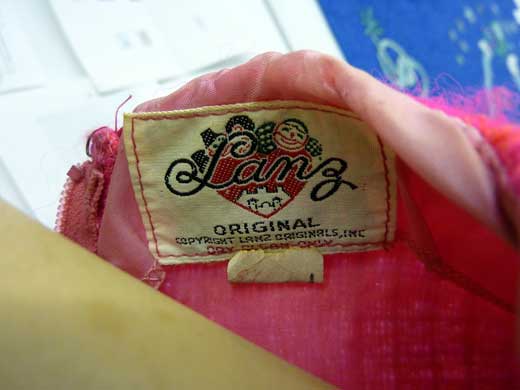 Last time my mom came through the studio, she said this pink dress on the mannequin was something special in its day, so after the photo, I checked the label.
There was an interview on NPR the other day about the movie, "A Single Man." Haven't seen it, but Colin Firth was talking about how the director Tom Ford, had custom labels sewn into Colin's suit. Not because it would be seen, but because of how it made Colin become emersed in his role.
I love looking at old labels inside clothes, especially clothes that belong to my family….don't know where this is going except that the hat has a label too,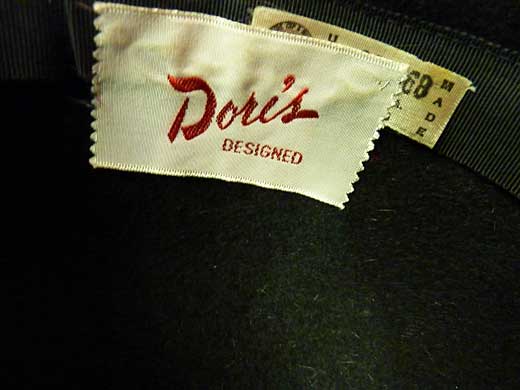 and guess what — So does the mannequin!