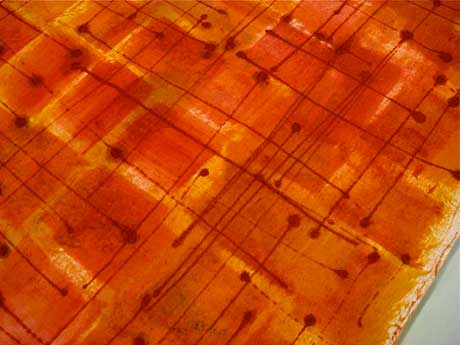 Maybe everything happens for a reason. That week that I laid in bed and read dye painting books really soaked in (my brain, not the bed). So I got out the dye powders I had ordered last year, and weird tools I don't remember ordering, and started to fool around. This was done with a sponge brush and syringe.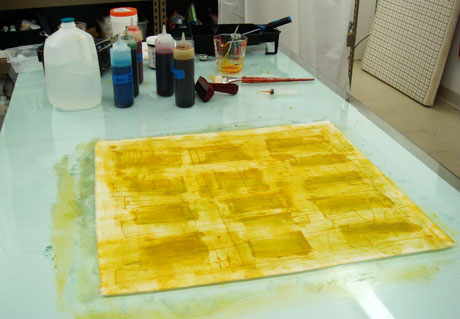 I have an old chipped glass table top that I got cheap at some auction, and it worked really well when I started to try out monoprinting with dyes as per Melanie Testa's inspiring article in this month's Quilting Arts Magazine.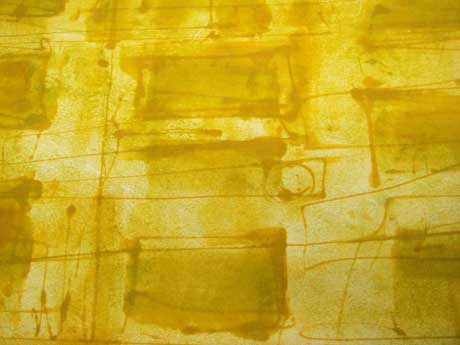 Actually this one is part monoprinting, and part mistake with a lopsided sponge roller, but a happy mistake.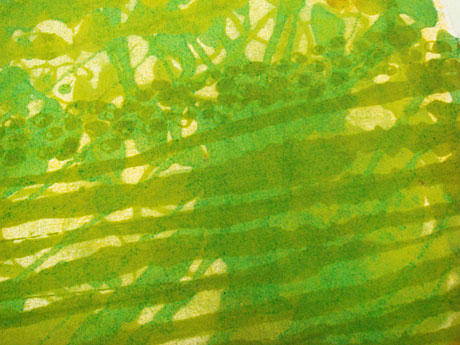 Once I got a feel for working with the dyes and the right music (jazz is best), it became really fun. My biggest mistake was not letting some of these cure long enough, and when I washed them too soon, some of the intensity was lost. Oh well… live, learn, and happiness through chemicals!