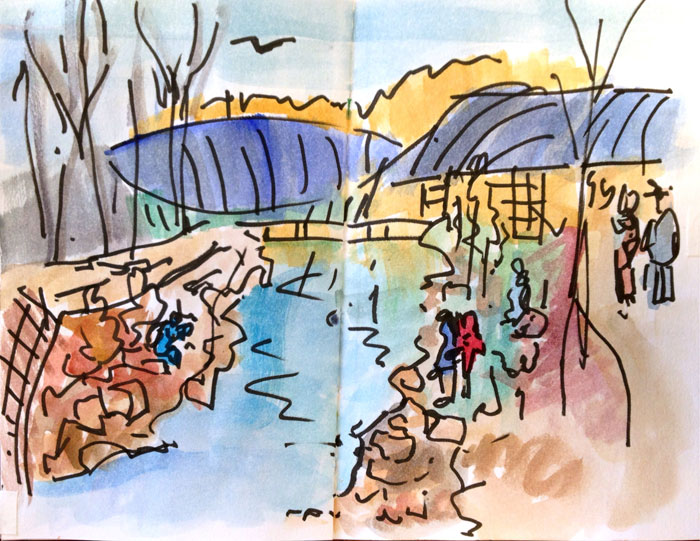 Finally! Beautiful weather for a whole weekend, so we rode and walked on trails both days at Crystal Bridges. A family from India was visiting, the father on one side of the stream telling his daughters across the water how to pose for a photo.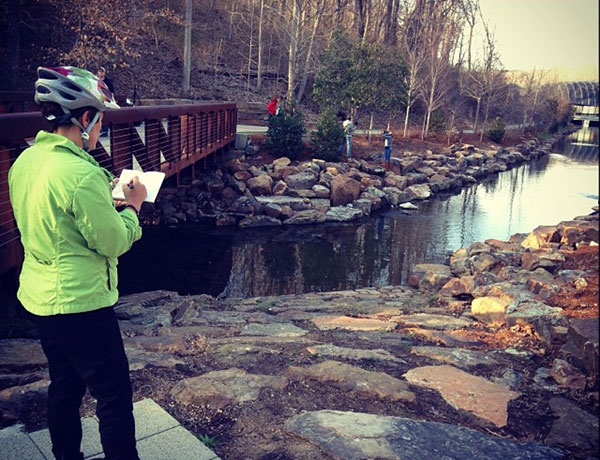 These were all about 5 to 10 minutes sketches with a brush pen, colored with watercolors later. I didn't know Russ took a photo of me sketching until I saw this on Instagram!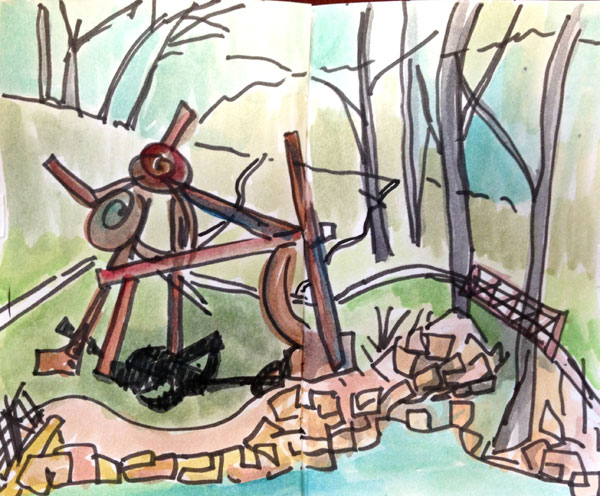 Looking out a window to a Mark di Suvero sculpture — a little tricky to draw!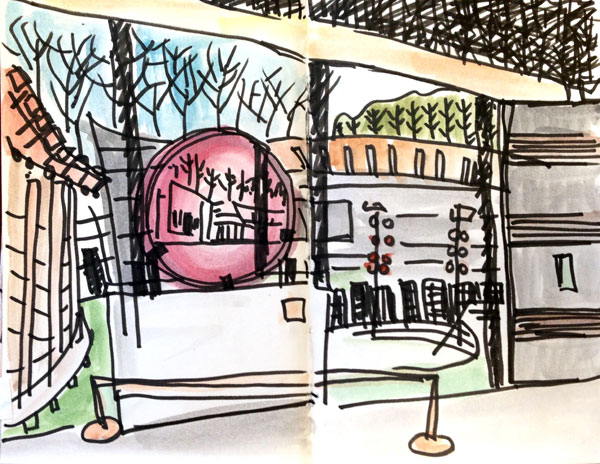 From inside the museum, an interesting view of the outdoor plaza through a cast polyester "Big Red Lens" by Frederick Eversley. The whole scene becomes a puzzle to draw, and probably doesn't make much sense. I got confused myself and drew trees on the ceiling which I had to cover up later with cross-hatching.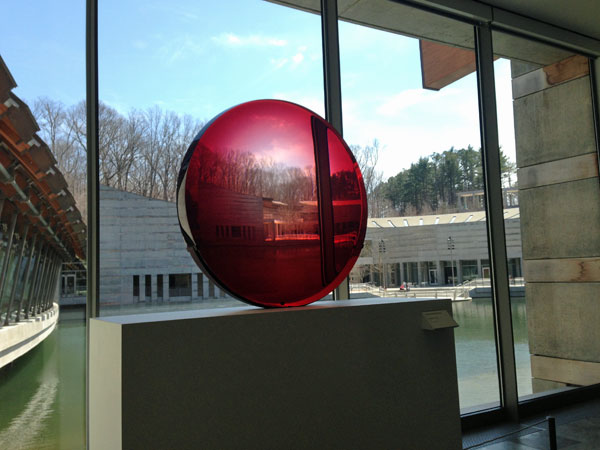 Out on the plaza, there's a funny orange-red Keith Haring sculpture. A museum staff person was passing out drawing boards, paper, pastels and pencils to invite the public to draw.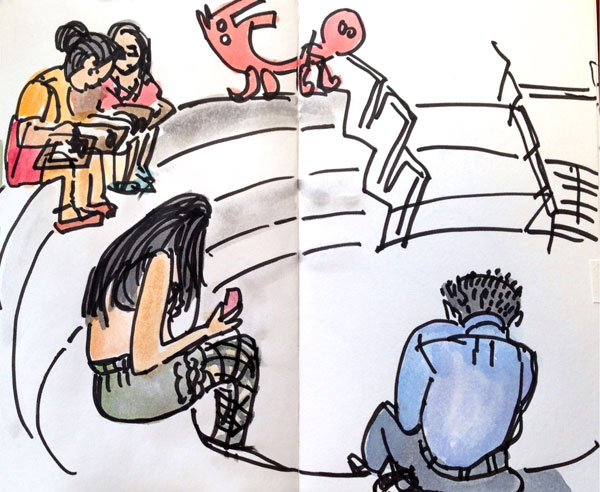 At first I saw more people looking at their phones. Then Russ got into the act, so I sat down too and drew some more.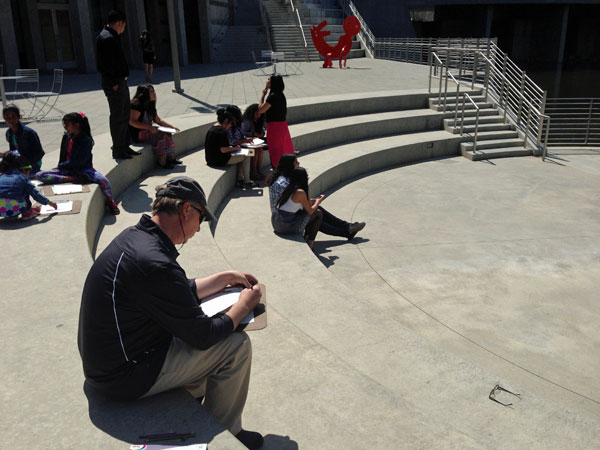 Eventually I noticed a group of five girls, all with drawing boards. Some looked like they were seriously drawing.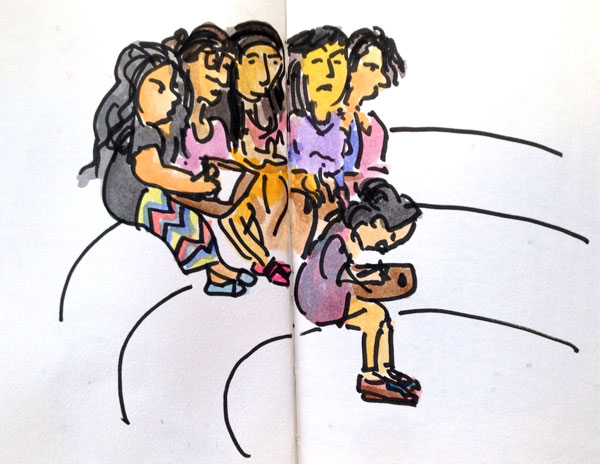 How interesting the plaza bowl was so large, and yet with all that room to spread out, they sat squished together so tightly, their boards almost touching.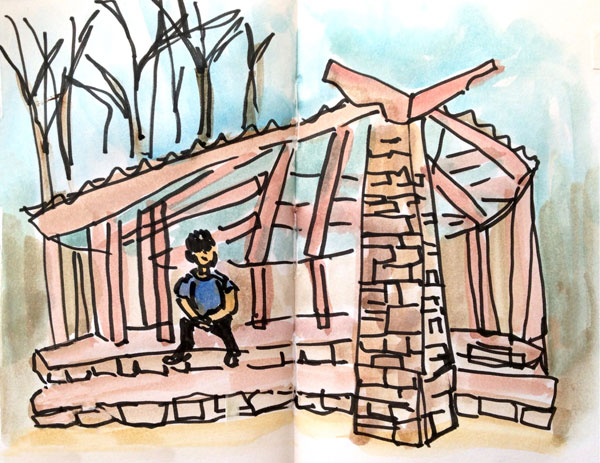 This guy sitting under a pavilion watching his kids was funny too. "You kids go run around the trails about five more times. And DON'T PICK THE FLOWERS!"