This has to be the best motel sign that I've seen in the midwest.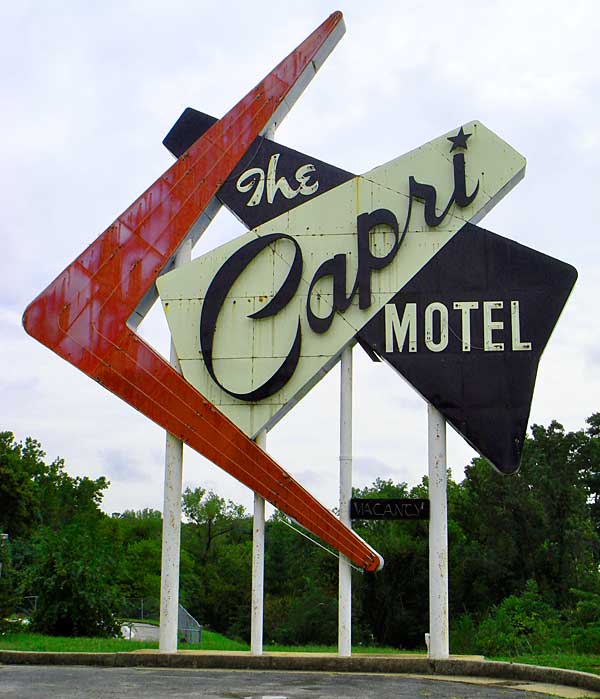 During the week of installing Russ's neon show in Joplin and this week of de-installation, I've unintentionally explored many routes in and out of town. By far, my favorite route is old Main heading towards I-44, because of all the old buildings and funky signs on Main. At the edge of town on the way to the interstate, there is this car-stopper.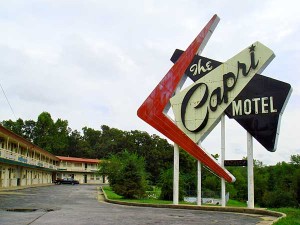 You probably won't realize how huge this thing is until I show you the motel next to it.
It has old pieces of neon hanging off of it. Wonder if any of it still lights up? There's more neon signs that say things like "cocktails" (of course) on the bar at the front the hotel, but I couldn't get around the Miller Lite beer streamers to get a good photo.
What do I love about this? The fonts for one thing. Would love to trace those letters and use them in a design. And the funky retro shapes.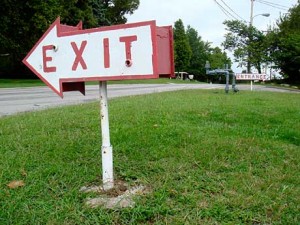 Even the little Exit and Entrance signs are funky. You can also just see a the edge of an abandoned swimming pool on the hillside down from the sign. What a place this must have been in it's heyday.