With one day left to finish my painting for the Open Doors invitational, I had to organize quickly. I wanted to work on my painting by natural light and in the a/c (my quilt studio is not air conditioned.) By smushing things a bit, there was room to set up small painting studio in my office.
The little drafting table was just the right size for the canvas. Conveniently it fits over the top of my old metal accounting desk. A stainless steel bus cart is a great palette-holder, and the wheels turn on a dime — which is great in such a tight space.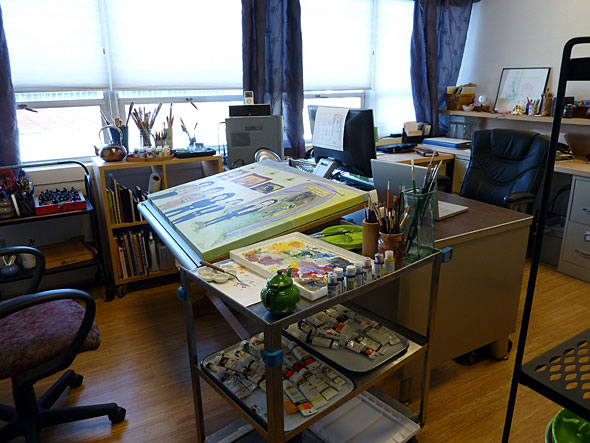 Plus with this arrangement, I can turn my laptop around if I want to check some details for the painting. A cozy arrangement indeed! I just might leave it this way for a while. Although I've already delivered the painting to the gallery, I won't show it on my blog until after the opening reception tomorrow night.