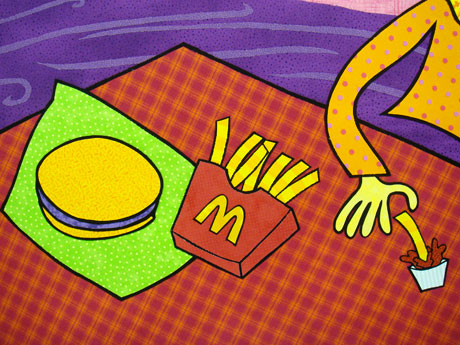 Lisa asked if McDonalds serves french fries for breakfast — I don't know, I just buy Egg McMuffins and coffee. I don't think McDonalds serves purple hamburgers either, but I think they look nice.
Actually striped french fries would be a good idea too. (this may not show up well in the photo, but they are orange and yellow stripes)
I had hoped to finish five new quilts for the next show, but a while back realized I could only do four. But there's still a lot to do to finish those. And drawings, I'm working on framing those too.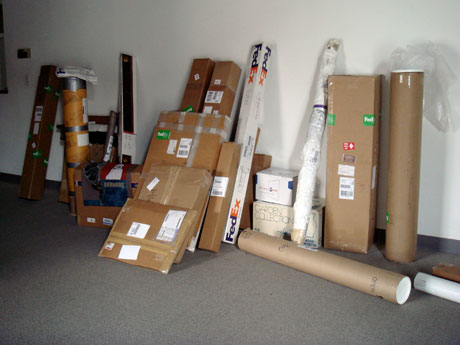 Meanwhile all the quilts have arrived safely for the ThreadLines show at the MSU Art & Design Gallery.
Fortunately the gallery staff will handle all the installation, whew. I just did an interview with the Business Journal about the show and Susan Leslie Lumsden will be doing an television interview on Tuesday, so it will be getting lots press, yay!