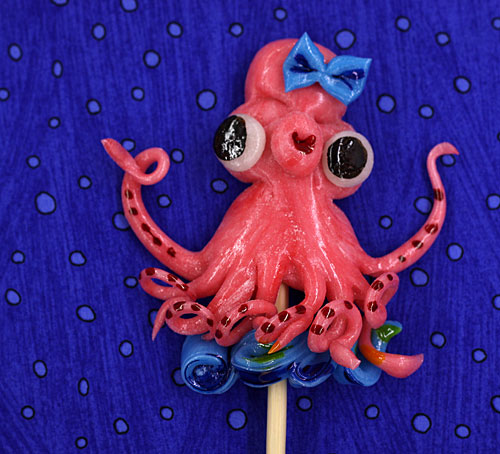 Two Japanese artists visited the studio during their Springfield trip to perform at the Japanese Fall Festival a couple of weeks ago. Candy Miyuki who has taken an old traditional Japanese art of candy sculpture to a new level. She performs at Disney's Epcot Center, has been on the Rose O'Donnel show, and makes custom candy sculpture for the Tokyo gallery of Yoshitomo Nara.
Here's a video that Russ took of Candy making a Candy PaMdora at the closing party of the festival. We've posted this our new YouTube channel, so you can watch it here, or go to the RuBert Studios channel.
Kuniko Yamamoto also performs at Epcot Center, The Kennedy Center, and at festivals around the world with her wonderfully entertaining stories and magic.
It was fun to have them tour the studio, because Miyuki has just built a new studio, and Kuniko is planning to build a video studio and art center to share with her husband who is a magician and videographer for other magicians.
Here's some photos from the whole weekend. Click on a thumbnail to see larger.