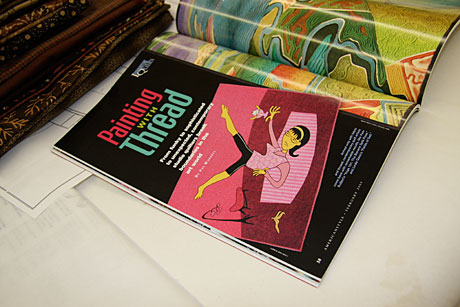 Hey, there's my quilt on page 58 of the January-February issue of American Style magazine. Yay, AmStyle did a big big section on "studio quilts" and artists, and Martha Sielman executive director of SAQA mentioned my work in her interview. Thanks Martha!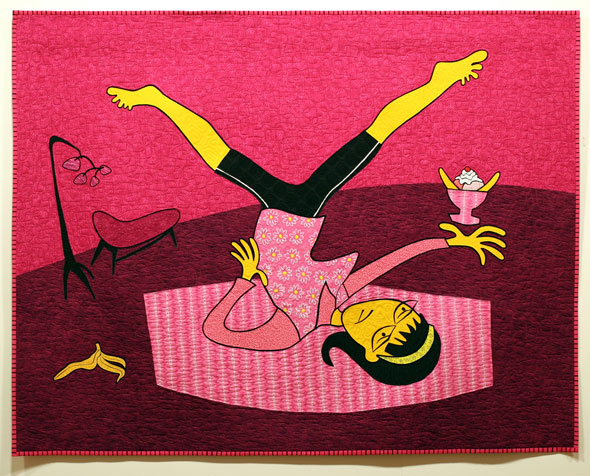 This quilt is called "Yoga 101: The Banana Split Pose," one of my series of quilts featuring yoga poses inspired by food puns.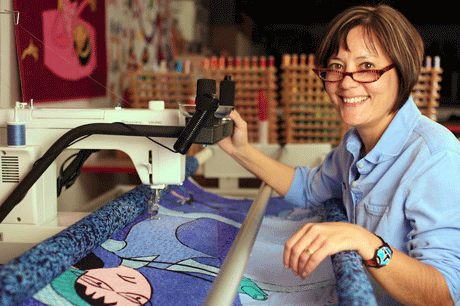 In the same article there's also a great photo that Russ took of me working at my sewing machine a few pages later. The section features lots of great fiber artists (that's Linda Gass's gorgeous quilt beside mine) including Caryl Bryer Fallert, Susan Shie, John Lefelhocz, Gwendoyn Magee, and Katie Pasquine Masopust.